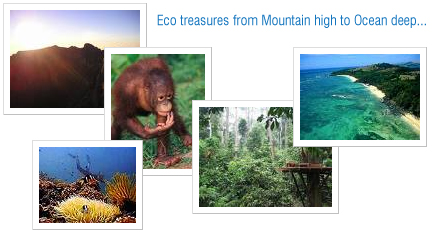 For most people who think Malaysia, think Kuala Lumpur... but we at Equinox unearth package Malaysia that is truly mesmerizing.
In what way are we at Equinox unearth different in our packages?
Kuala Lumpur, or 'KL', is Malaysia's booming capital and a city in fast progress. Once started off as a small mining village at a muddy river mouth, it now features a tremendous skyline of skyscrapers and impressive architectures. The world-famous Petronas Twin Towers are dominating KL's horizon, which are overshadowing the old British buildings still to be found in KL. History, architecture, shopping and entertainment…KL has it all! But is it KL that we are packaging??
Kuala Lumpur and bustling ports like Penang, Malacca, and Singapore attract travelers with dollars in their eyes, but our package will attract those with adventure in their hearts!
Malaysia
A Tourist Paradise. For the perfect holiday full of pleasant emotions, different cultures and natural wonders, Malaysia is simply a must.Cool hideaways are found in the highlands that roll down to warm, sandy beaches and rich, humid mangroves.One of Malaysia's key attractions is its extreme contrasts. Towering skyscrapers look down upon wooden houses built on stilts, and five-star hotels sit several metres away from ancient reefs.

You would be pleasantly surprised at the warmth of Malaysians, for deeply entrenched within each of the different races is the engaging charm and traditional hospitality for which Malaysia is renowned. It would be difficult to overstate the attraction of Malaysia for anyone who appreciates the natural world. Its primal forests, ranging from shoreline mangrove to mountaintop oak, are of the sort that most of the world now knows only in myth. Inspite of Malaysia's small size, natural trees and forests cover almost three quarters of the land. One can walk for hundreds of miles in Malaysia under a continuous canopy of green, marvelling at an abundance of plant and animal species equalled by no other location in the entire world.
Borneo
Borneo is the epitome of adventure travel. Today, the island draws visitors who seek new and unusual experiences, and few leave disappointed. Rivers meander through dense tropical rainforests, beaches stretch for miles, and caves snake out longer than any in the world. All sorts of creatures you'd never imagine live in the rainforest: deer the size of house cats, owls only 6 inches tall, the odd proboscis monkey, and the endangered orangutan, whose only other natural home is Sumatra. The jungle could be a green hell to some but a lost paradise for many. Give due respect to the wildlife in the area – they were there first and you are in their home territory – be a good guest!

It's also home to the largest flower in the world, the Rafflesia, spanning up to a meter wide.

Borneo enjoys a sunny tropical climate year-round with temperatures generally between 75° and 85°. The rainy season is November to February, but is somewhat unpredictable as tropical showers rarely last for any length of time. Light clothing is advisable as the climate is generally warm and humid. Women are asked to dress modestly inland in keeping with the local customs.

The coolest time is September to March - average 27 degrees Celsius. The warmest is April to August - average 29 degrees Celsius. The wettest is November to March.

Borneo can be dived whole year round. Heavier rains can be felt only during typhoons around the region but diving conditions are still acceptable.

Nature and culture lovers will have the time of their lives in the Borneo states. It's eco-tourism at its best!
Be it climbing the majestic Mount Kinabalu, diving at the best diving spots in the world, visiting the different national parks or white water rafting, it all can be done here! The different ethnic tribes known for their warm hospitality will make sure you have an unforgettable stay.

The time is now and the place is Malaysia!
Hurry, the adventure is awaiting you!!
12 day package with the Mt. Kota Kinabalu climb
Day 1. Arriving from India to KL
From there take a flight to Sandakan. Overnight at Sandakan. Do the night life there.

Day 2 – Proceed to the jungle camp.
Overnight at the jungle camp

Day 3 - Overnight at the jungle camp

Day 4 – Go to the Ops base by 12 am and lunch and go to Sandakan Hotel. Overnight at Sandakan

Day 5 – Day of Leisure at Sandakan
After lunch can proceed go to the orangutan farm at Sepilok. Go to Mile 4 for night life. Overnight at Sandakan

Day 6 - Fly to KK from Sandakan From there go to Mt. Kota kinabalu.
Overnight at Mt. Kota kinabalu

Day 7 – Climb Mt. kota Kinabalu if interested.
Overnight at Laban Rata

Day 8 – Climb and back to Kota Kinabalu.
Overnight at Kota Kinabalu (Sutera Rainforest Lodge)

Day 9 – Overnight at Kota Kinabalu (Sutera Rainforest Lodge)
Can do white water rafting/ snorkeling

Day 10
Fly to Kl
Overnight at KL

Day 11
Overnight at KL

Day 12
Fly back to Bangalore

10 day package without the Mt. Kota Kinabalu climb with turtle island
Day 1.Arriving from India to KLc
From there take a flight to Sandakan. Dep 2.15pm arr Sandakan 5.05 pm.Overnight at Sandakan. Dinner at the Hotel

Day 2 –Proceed to the jungle camp.
Overnight at the jungle camp

Day 3 - Overnight at the jungle camp

Day 4 – Go to the Ops base by 12 am and lunch and go to Sandakan Hotel.
Overnight at Sandakan. Visit the Chinese temple, Keiths house and dinner at the English tea house

Day 5 – option 1. Go to turtle island. Overnight.
Option 2 go to Sepilok and to an island to dive. Overnight.

Day 6 –Return to Sandakan. Fly to KK from Sandakan. Do the Monsopiad village.
Do the Philipino market. Overnight at Kota Kinabalu. (5 star or good 4 star hotel)

Day 7 – Go to Mt. Kota Kinabalu.and back. Dinner at the Sea Restaurant complex
Overnight at Kota Kinabalu (5 star or good 4 star hotel)

Day 8 –Can do
Option 1: white water rafting
Option 2: snorkeling
Jari Jari massage : Overnight at Kota Kinabalu (5 star or good 4 star hotel)

Day 9 – Fly to Kl
Overnight at KL

Day 10
Fly back to Bangalore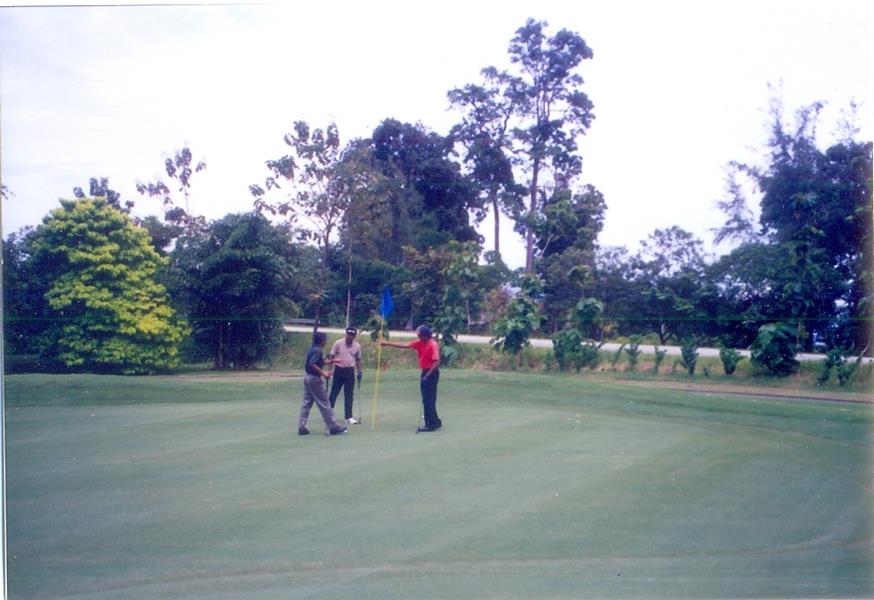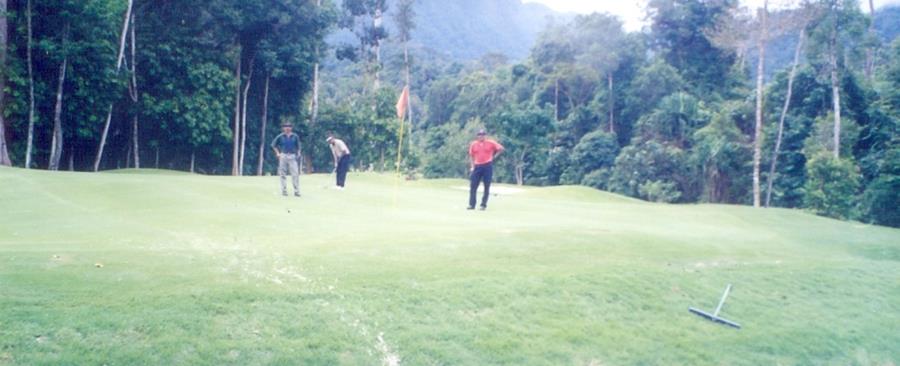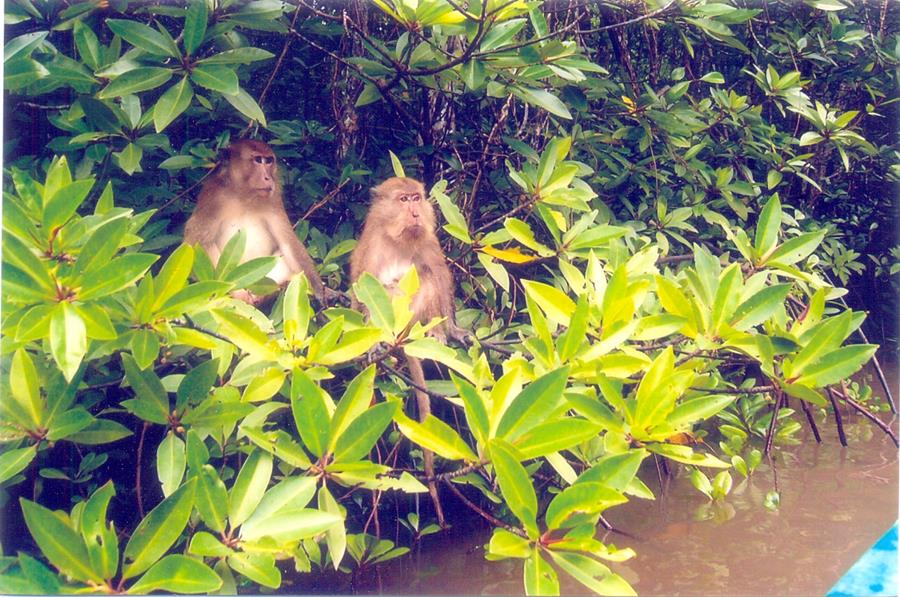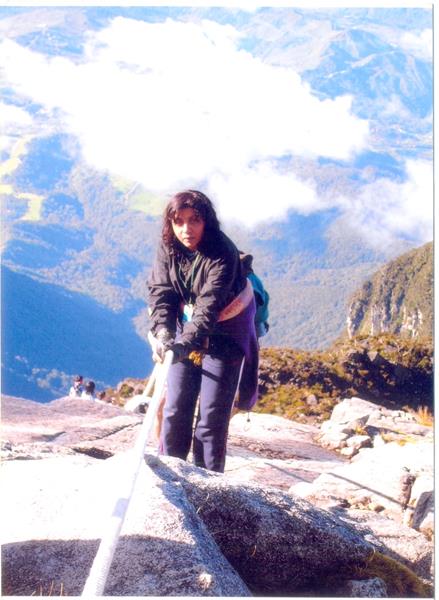 Exotic
Package Destinations