Versatile Vietnam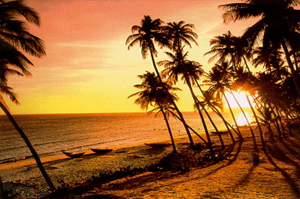 Welcome to a world where the colours are more vivid, where the landscapes are bolder, the coastline more dramatic, where the history is more compelling, where the tastes are more divine. This world is Vietnam.
Nature has blessed Vietnam with a bountiful harvest of soaring mountains, a killer coastline and radiant rice fields.
Vietnam is a nation of determined optimists who have weathered war after war and are fiercely protective of their independence and sovereignty.
To escape the buzz of millions of motorbikes, head west to the watery landscape of green fields and sleepy villages in the Mekong Delta. There's adventure galore to be had on Phu Quoc Island and stunning white-sand beaches to relax on at Mui Ne Beach.
Vietnam has it all. Go expecting the unexpected, be ready for an adventure as much as a holiday, and Vietnam will deliver.

Exotic
Package Destinations